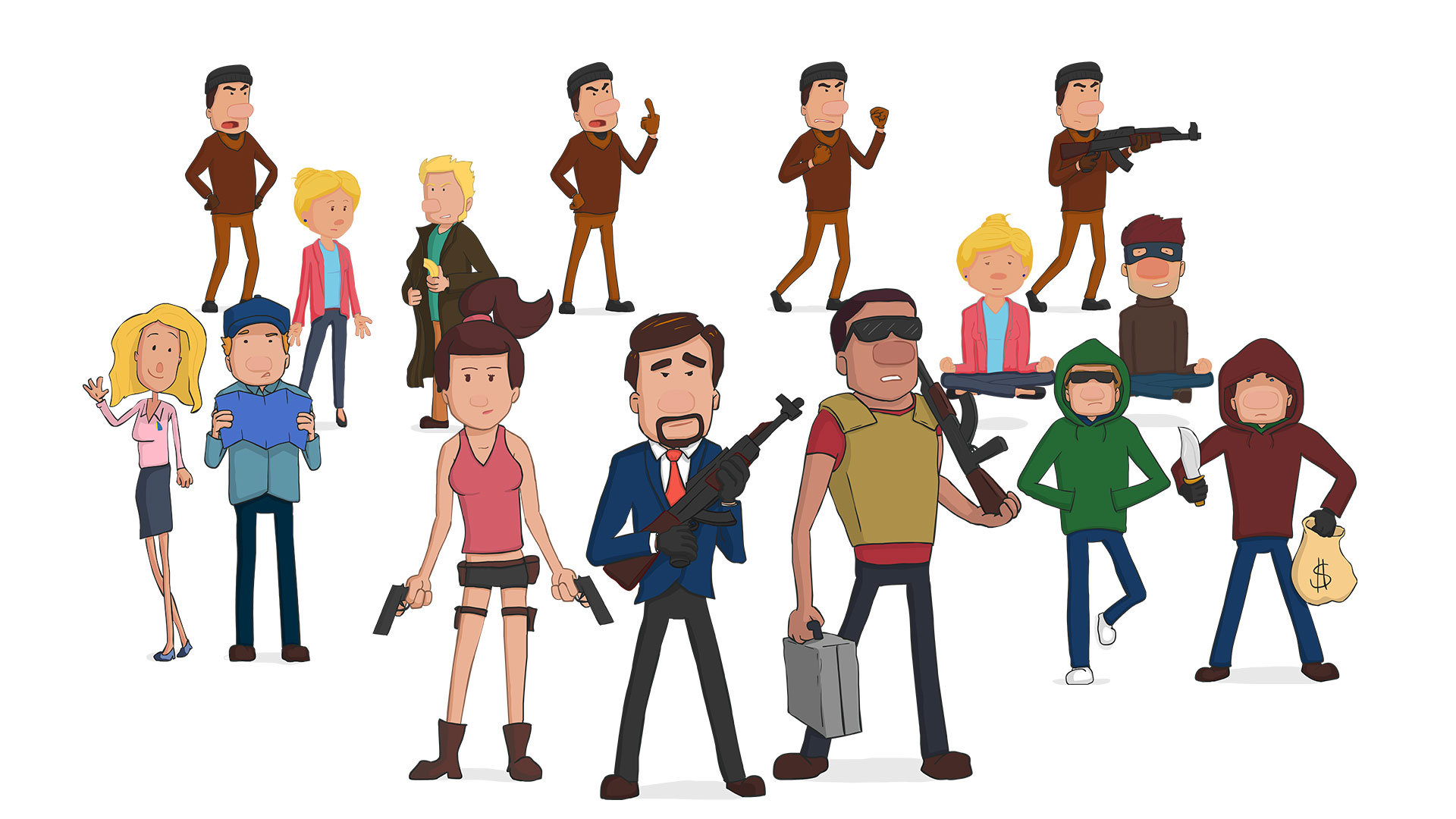 So Many Illustrations
Days 2, 3, and 4 of being a freelance motion graphics/editor sees me creating illustrations at VMP for a BOQ training program. Theme of the project is how to deal with robberies. I got to create assets in the BOQ style that included robber with different levels of expertise, and BOQ employees reacting in the correct way.
All of the images were sketched out based on the scripts descriptions.
There were heaps of really interesting characters like on drugs and using a banana.
It was interesting introducing guns and knifes to such a fun and playful art style.
Once the sketches were completed, they were scanned in and imported into Flash. I haven't used Flash to create illustrations in a while but it was all come flowing back to me.
The different levels of robber was fun to create. There was the opportunist who is wearing the truckers cap and is holding the paper. The semi planned guys in hoodies (You have got to have the money bag for a successful robbery). At the top of the ladder is the professionals that look like they are straight out of a movie.
It is a very fun style to draw.